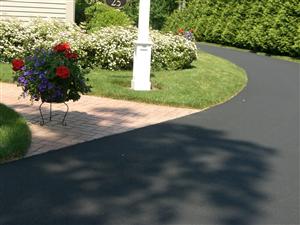 As you might have guessed by our name, we do have a specialty service here at Reis Asphalt. We have paved over 3,000 driveways and parking lots in the greater Dartmouth, Massachusetts area over the last 25 years and will even provide prospective clients with a list of 25 year old driveways and newly paved driveways that they can look at while considering our services. While we excel in many different service areas, we take great pride in our skill, experience, knowledge and expertise in the area of asphalt driveways and parking lots.
Second only to asphalt driveways, concrete driveways have become a very widely-used material for driveways, patios and parking lots. The best way to decide between an asphalt driveway and a concrete driveway is to learn more about both methods and decide which type is right for you and your property. Each has its own set of pros and cons to consider that will ultimately influence your final selection.
To learn more, click the links below for additional information:
Call us today at 508-996-0735 for a free estimate of your next driveway installation or repair project. You can also CLICK HERE to use our online form to set up an appointment for a professional consultation.